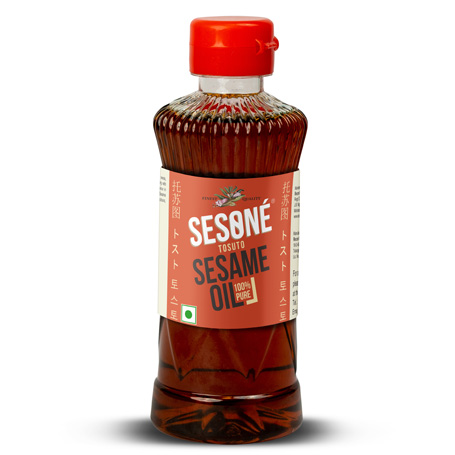 Sesone Tosuto is 100% natural, vegan and non-refined. It has absolutely no artificial colours, flavours or additives. Procured through high-quality toasted sesame seeds. The process of gentle slow toasting imparts a unique nutty flavour to the seeds which is transferred to the oil. In turn the oil imparts a distinct flavour and taste, enhancing the palatability of food with flavour.
It is also excellent when drizzled onto food after cooking to enhance the flavour.
We source the best quality sesame seeds, and slow toast them gently to give you oil that is wholesome and bursting with flavour.