Tez Premium
Mustard Oil
Add an extra Zing to your food with Mustard Oil that undergoes a unique proprietary PT3 Kachchi Ghani process.
TilSona Gold
Sesame oil
100% Pure & Natural Sesame oil is made with a perfect blend of sesame seeds to give your tastebuds a unique taste with rich flavor
Cococare Coconut Oil
Made from the best quality handpicked Dala Khopra.100% Pure and Natural Coconut oil.
Nurish & Care Virgin
Coconut Oil
Nurish & Care 100% Organic Virgin Coconut Oil is made with a single ingredient. Let your palate discover a whole new world of taste, texture and aroma.
Sesone Extra Virgin Cold-Pressed Sesame Oil
Sesone Extra Virgin Cold-Pressed Sesame Oil is guaranteed to make your cooking wholesome.
Sesone Tosuto Sesame Oil
Sesone Tosuto is one of the most flavourful oils which is gently slow-toasted that adds a complex, nutty flavour to your dishes.
Mangalmai Diya/Lamp Oil
Compliment your treasured tradition with an ever-lasting glow.
Ananth Mangalmai
Diya/Lamp Oil
Essential for divine blessings. A pleasing perfume that transports you into a fragrant space.
Ananth Mangalmai Agarbattis
Give your home a blissful aura with Agarbattis that are versatile and perfect for all occasions.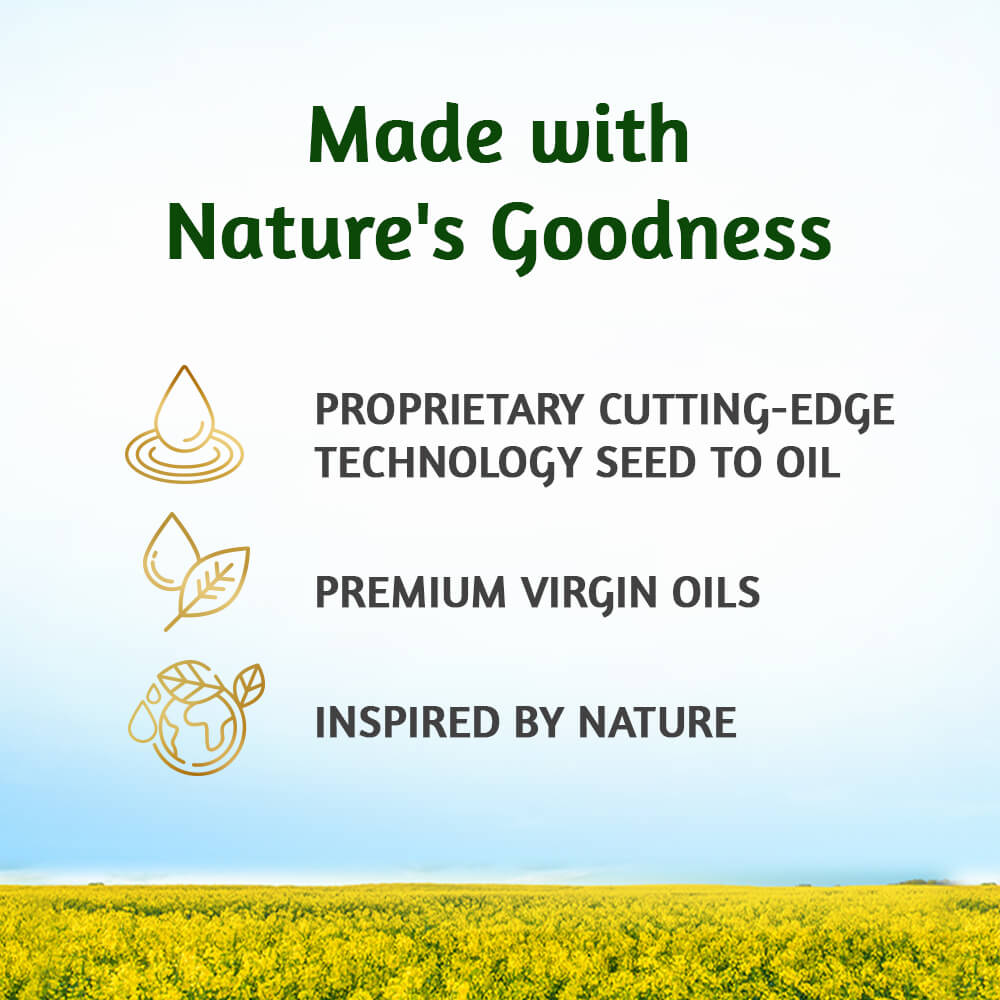 Why Recon Oil?
Over the past 30 years, Recon has aimed to inspire healthy living by bringing the goodness of nature into all our products.
Our proprietary process includes retaining the original nutrients of the oil and seed without applying heat, chemicals, or solvents to bring you natural products.
Recon is a worldwide favourite and is distributed across 16 different countries. We provide unmatched focus on quality and customer care nationally and internationally.
Ingredients: Zucchini Yellow   –   ½ no (lengthwise)  Zucchini Green   –   ½ no (lengthwise) Broccoli Florets   –   100 gms Cherry Tomato   –   50 gms Black Pitted Olives...